Motion Sensor for DP Systems
As a standard sensor requirement in a Dynamic Positioning system, motion sensors are used to provide data to aid the vessels response to such forces as waves, currents and weather factors. The IMU-108 is a Vertical Reference Sensor providing Roll, Pitch & Heave data to the DP system.
Whether a DP1, 2 or 3 system the IMU-108, IMU-107 and IMU-007 can provide the complete motion reference data required for the specifications operating envelope under the specified maximum environmental conditions.
Additionally an IMU-108 can be used in conjunction with a USBL or part of a Helideck Monitoring System linked to the DP system.
Motion Sensor for Active Heave Compensation AHC
There is a growing need throughout the Offshore Industry for advanced Crane and Winch heave compensation systems due to the requirement to maintain operations in more demanding environments, decreasing operation downtimes.
At the heart of an Active Heave Compensation system is motion data. The measurement from the motion reference unit is provided to the main controller that will intern control the crane or winch system maintaining the load idle while the vessel moves up and down.
SMC has in conjunction with an industry leader in Primary Active Heave Compensation introduced a unique feedback loop from a crane or winches plc system and encoders directly back into the motion sensor.
SMC is also working together with multiple AHC system designers with new build and retrofit modular systems that reduce the investment required in new control systems.
SMC Motion Sensor selected by ABB for their AHC winch drive
More information about the ABB ACH solution: https://new.abb.com/drives/segments/winches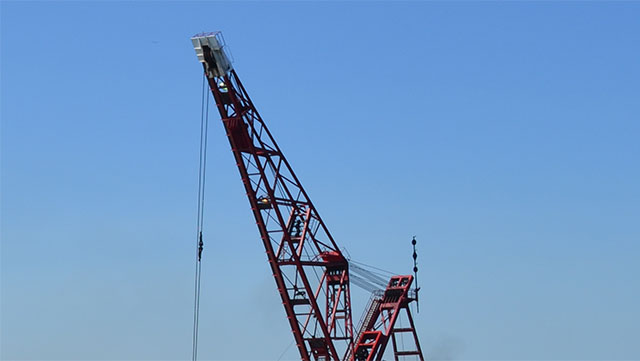 Motion Sensor for Hydrographic Survey
High Reliability, accurate data, robust design, faster and low cost deployment are many of the characteristics Hydrographers request when selecting systems and components for a specific sonar systems.
The SMC IMU-108 has been proven for many years to meet these specifications for shallow water seafloor, harbour and coastline mapping using multibeam sonar systems, sidescan sonars & sub bottom profilers.
The IMU-108 is optimised for the marine environments and is compatible with multiple systems and processing packages.
Motion Sensor for Helideck Systems
The IMU-108 motion sensor is the product of choice for the Offshore Industry within the harsh weather conditions that HMS Helideck Monitoring Systems are designed to work in. 10 years of experience meeting all the criteria of various international Helideck Safety Regulations means the IMU-108 is one of the most installed Motion Sensors in offshore HMS systems.
Critical to HMS system operations is reliability, accurate data and fast response times from suppliers. SMC have hundredths IMU-108 units installed worldwide with multiple HMS system suppliers.